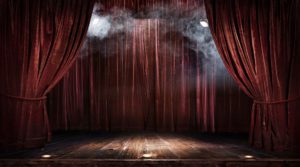 Does your child love acting, but they don't have time to be in a show? Just like the title suggests, students in this workshop will get to put on a play within only a day! Scripts will be sent, and auditions will be done virtually ahead of time to give everyone a chance to memorize. However the show will be staged within the same day as our performance!
The Play:
Macbeth In Seventeen And A Half Minutes Or Less  by Christine Harvey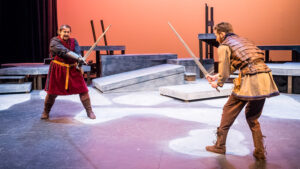 The three witches attempt to tell their version of Macbeth in seventeen and a half minutes or less. As they condense it, an amusing and fast-paced summary emerges. Will they succeed in meeting their deadline? Don't blink or you'll miss all the fun of finding out!
Saturday August 20th
TIME: 10AM – 6PM
GRADES: 3rd – 9th
AUDITION SUBMISSION DATE: August 12th
PERFORMANCE TIME: 7PM
REGISTRATION FEE: $85
MAX: 16 Students
The fee and form both need to be completed to register!
---
Workshop led by Elisabeth Speckman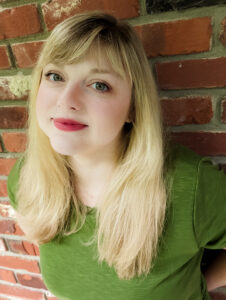 Elisabeth Speckman is a playwright, actor, and director from Indianapolis. She received her BA in Theatre and English-Creative Writing from Denison University and her MFA from Butler University. She has served as both a visiting instructor and adjunct at Butler in first-year studies, intro to creative writing, academic writing, media studies, and screenwriting, as well as teaching Acting II at IUPUI. Her acting training includes the Yale Summer Conservatory for Actors, Second City Training Center Chicago, and the Michael Chekhov School. She has appeared in numerous productions in the Indianapolis area with Booth Tarkington Civic Theatre, IndyFringe, Bard Fest, Carmel Community Players, Spotlight Players, and Amalgamated Stage Productions, and won the 2015 Best Major Supporting Actress Award from the Encore Association. She has taught and directed theatre for over ten years, working with The Artists Studio, Fishers UMC, and CYT Indy, where she most recently directed Aladdin, Jr. and The Lion King, Jr. As a playwright, her work has been produced throughout the United States and internationally, and her play Holmes Jr. High was commissioned and had its premiere here at Roots' in Spring 2022. She was a finalist for both the 2021 and 2022 Henley Rose Award for Women Playwrights; other honors include attending the Kennedy Center Summer Playwriting Intensive and serving as a reader on the national committee for the Bay Area Playwrights Festival. Her proudest accomplishment, however, is being a mother to her two sons alongside her husband, Chris.