Students will practice the essential ability of thinking on their feet in this fun, challenging class. They will learn a series of improvisational games similar to "Who's Line is it Anyway?" They will also be given the opportunity to write and perform their own "Saturday Night Live" style sketches. This course will teach basic comedic timing, punchline delivery, and foster creative thinking. The work and skills these students obtain will come together at a showcase for the parents at the end of the course.
Spring 2020 IMPROV & Sketch Comedy Class
TIME: 5:30-6:30
GRADES: 2 – 8
Class meets once a week
11 SESSIONS: Mondays

PARENT MEETING: Monday, January 13th (during class)
January 13, 27
February 3, 10, 24
March 2, 9, 16, 23
DRESS REHEARSAL: Friday, March 27 (4:30 – 6:30 PM)
2 Showcase Performances: Saturday, March 28 (2:00PM, 3:00PM)
POSSIBLE MAKEUP REHEARSAL (no charge): Saturday, March 21 (12:00 PM – 2:00 PM)

FULL SEMESTER PRICE $240.00 (Including Registration Fee)

TUITION: 3 Total Monthly Tuition Payments of $73.00
REGISTRATION FEE $94.00 (NON-REFUNDABLE AFTER JANUARY 13th)

Materials: $21.00 (NON-REFUNDABLE)
January Tuition: $73.00

MAX: 14 Actors
SOLD OUT!
---
Meet The Instructors For This Course:
Tonya Rave

Tonya Rave is a native Hoosier, originally from the Region, who recently moved back to northern Indianapolis after living in Hamilton County for over two decades. Tonya received her BA in English, Speech Communication, and Theatre Education from Ball State University and has taught in many different capacities over the course of her career, including a 7-year stint at Frankfort High School.
In addition to her affinity for teaching, Tonya loves to learn and develop new skills. In fact, she just completed her certification as a registered yoga instructor, and during the upcoming summer, she will be receiving additional training related to improv for autism social skills through Indiana University.
Tonya's love of theatre also extends beyond the classroom, and she has enjoyed of being part of many productions throughout central Indiana. Most recently, she directed First Kisses at Center Stage Community Theatre in Lebanon, and she appeared in Physical Education during DivaFest at IndyFringe. A handful of other favorite roles include Maggie in Jake's Women, Chelsea in On Golden Pond, Jean Louise Finch in To Kill a Mockingbird, Actress 1 in The Dining Room, and Alain in Talking With . . . .
Tonya is very excited to share her passions for teaching and theatre with the students at Roots' School of Theatre.
Brad Root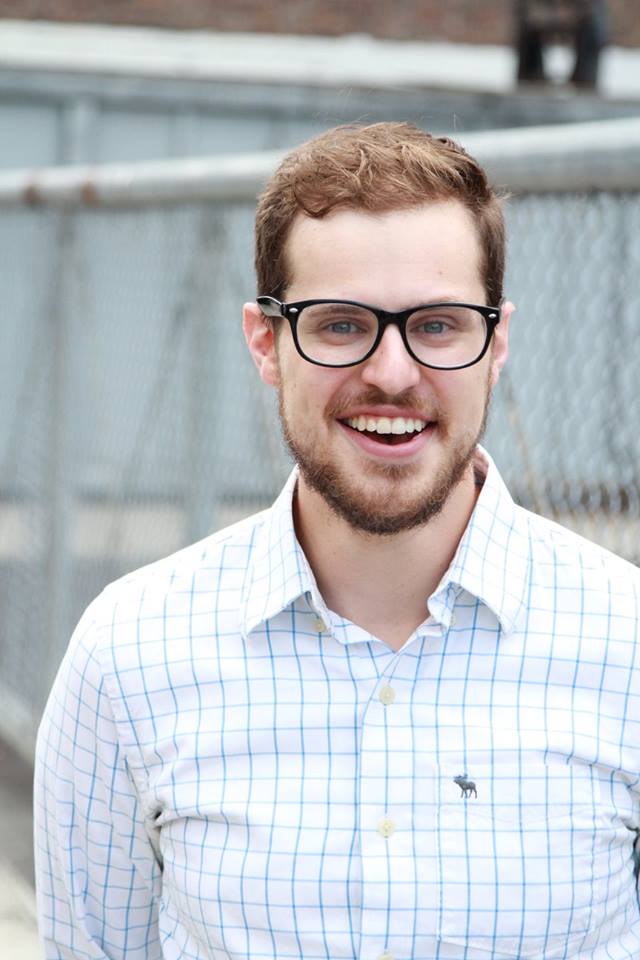 Brad Root is an actor who has lived in Fishers a little over 3 years now, having moved back to Indiana from New York City in 2016. He received his BFA in Acting from Ball State University in 2013. The theatrical training he received was primarily voice and movement based. Jacques Lecoq's mask technique, Patsy Rodenberg's vocal technique, and the influences of Suzuki and Shogo Ohta's slow tempo theatre were the main focuses of his training there. For the past five summers he has worked as an instructor at Barn RATS, the summer theatre camp at Mud Creek Theatre. His recent credits include Jason Hall's Hitchcock inspired thriller Third Floor (Eleven), John Noel's newest play Be a Man (Brad), and the New York Film Academy movie The Letter (Josh).
Since moving back to Indiana, he appeared in Mud Creek Player's production of Picasso at the Lapin Agile (Picasso), and also originated the role of Fred in Jeremy Grimmer's newest play Adults through Fat Turtle Theatre Company.