Welcome to Roots' School of Theatre. A children's theatre for young performers in grades 3rd – 8th. Our productions are very special as we only accept 20 or fewer actors per production (depending on the show) to ensure quality of instruction for each young actor. All young performers are guaranteed a significant speaking role in the production. This Fall semester we are excited to provide the opportunity to work with the show's actual playwright, Tyler Dwiggins, through an exclusive workshop!

Unbreakable Timmy 
Cratchit
By: Tyler Dwiggins and Kathryn Funkhouser
There are people who are excited about Christmas, and then there's Tiny Tim Cratchit – he's never met a seasonal sweater he didn't love. When he discovers his overworked parents could use some extra cheer this year, the oddball optimist drafts his skeptical sister Belinda into a last-minute quest to make enough money to buy the perfect gifts. The entitled customers, pushy elves, and ruthless carolers shopping on Christmas Eve are enough to test the most festive soul, but generosity comes from unlikely places in this galloping, joyful reversal of A Christmas Carol.
Play: Mondays 
TIME: 4:30 – 5:30
GRADES: 3 – 8
18 SESSIONS: Mondays

PARENT MEETING: Monday, August 12th (during class)
August: 12, 19, 26
September: 9, 16, 23, 30
October: 7, 21, 28
DOUBLE SESSIONS WILL BEGIN ON NOVEMBER 4
November: 4, 11 (4:30 – 6:30)
DRESS REHEARSAL: Friday, November 15 (4:30 – 6:30 PM)
3 PERFORMANCES:

Saturday November 16 (2:00 PM, 3:00 PM)
Sunday November 17 (12:00 PM)

EXCLUSIVE WORKSHOP/REHEARSAL WITH PLAYWRIGHT TYLER DWIGGINS!: Saturday September 28th (12:00PM – 1:30PM)
POSSIBLE MAKEUP REHEARSAL (no charge): Saturday, November 9 (4:30 PM – 6:30 PM)

TUITION: 4 Total Monthly Tuition Payments of $90.00

(18 Hour Sessions $20/each)

REGISTRATION FEE $130.00 (NON-REFUNDABLE DEPOSIT AFTER AUGUST 12th)

Materials: $40.00
August Tuition: $90.00

FULL SEMESTER PRICE $400.00 (Includes Registration Fee)
---
Enrollment Includes An Exclusive Workshop With Playwright Tyler Dwiggins!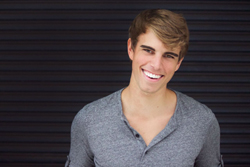 Tyler Dwiggins is a New York-based playwright and screenwriter. His first play, Bump, has been showcased at Actors Theatre of Louisville, FSU/Asolo Conservatory, and received a nomination for the National Partners – American Theatre Award at the Kennedy Center American College Theatre Festival. His plays for young actors, subText, Orange Is the New Glass, and Unbreakable Timmy Cratchit, are published by Playscripts. Tyler was a member of the BMI Lehman Engel Musical Theatre Librettists Workshop and the Project Y Playwrights Group. He has been selected as a semifinalist for the Bay Area Playwrights Festival, The Ground Floor at Berkeley Rep, and the Orchard Project Episodic Lab. He has served as a teaching artist at Northwestern University's National High School Institute (Cherubs). Tyler is the writer and creator of the LGBTQ web series, Queen's English.
---
Course taught by Brad and Mindy Root. Please visit our Staff page to learn more about them!