Roots' School of Theatre is excited to announce our full-length summer play! Each actor enrolled in this show will be guaranteed a part with lines! Information about the auditions, and all materials will be sent to the actors by a week before the first session. Read below for more details about how to enroll in this fun-filled comedy.
The Distracted Scholar's Guide to Literature and Drama
By Peter Bloedel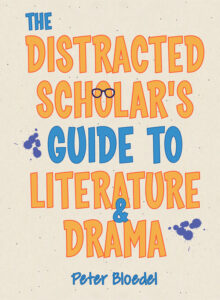 Short attention span? This play offers to teach the audience everything they'd ever need to know about the major movements and works in Western literature and drama. Well…kind of. The audience is given a comic "fast-forward" tour of authors, playwrights, and poets including the likes of Sophocles, Dante, Chaucer, Shakespeare, and Jane Austen. Major movements in literary and dramatic history, like the Enlightenment and Romanticism, are taught as the actors portray a hilarious "mash-up" between Frankenstein and Pride and Prejudice, as well as other unlikely pairings and synopses. The play is replete with ghosts, villains, and common plot devices, and burns through the other major periods in literary history culminating in a fast-paced handling of movies and "The Great Summer Blockbuster!"
Production Details:
REHEARSAL DAYS: Tuesdays, Wednesdays, Thursdays
TIME: 5:00 – 6:30
GRADES: 4 – 10
19 SESSIONS:

June: 14, 15, 16, 21, 22, 23, 28, 29, 30
July: 12, 13, 14, 18 (Monday), 19, 20
TECHNICAL REHEARSAL: Saturday, July 16th (2:00 PM – 4:00 PM)
DRESS REHEARSAL: Thursday, July 21 (5:00 – 7:00 PM)
2 PERFORMANCES:

Saturday July 23 (6:30 PM)
Sunday July 24 (2:30 PM)

TOTAL PRICE: $440.00 (Including Registration Fee)

TUITION: 2 Total Monthly Tuition Payments of $200.00

(June's Tuition is already included with your registration fee)
(19 Sessions $21/each)

REGISTRATION FEE $240.00

Materials/Administration: $40.00 (NON-REFUNDABLE)
Includes June's Tuition: $200.00 (NON-REFUNDABLE AFTER JUNE 10th)

MAX: 16 Actors
(Enrollment Finished)
---
Meet our Summer Play Director: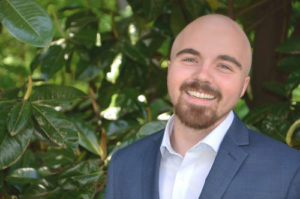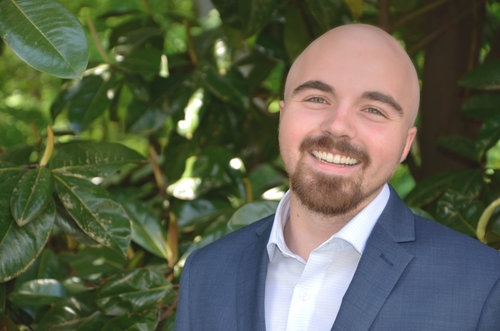 Max A. McCreary: is a director, dramaturg, and playwright originally from Zionsville. After spending a year working in the Artistic department at Cleveland Play House, he has returned to the Indy area. He completed his BA at Emory University, where he received High Honors for his thesis play, Phantasmagoria. Since graduating, his plays have been performed across the US and Australia. As a director, Max is most interested in work that is highly theatrical and deeply intimate. He uses the rehearsal room as a laboratory to experiment with all forms of communication, and as a classroom to teach social-emotional learning. He specializes in the principals of scene work, ensemble building, and narrative speeches. Max loves collaborating with other playwrights and believes in the innate powers of compassion and curiosity. Recent directing credits include productions of [Title of Show] and Iphigenia and Other Daughters (Atlanta) as well as Sweat and Ken Ludwig's Sherwood: The Adventures of Robin Hood (Cleveland).