Roots' School of Theatre
Mindy Root (Owner/Instructor: 3rd-8th Grade Musical, Private Voice Lessons) Moved back to Indiana from NYC in 2016. She received her BM in Vocal Performance from Ball State University in 2012. While in NYC, Mindy received her vocal training from Valentine Peytchinov and she was a regular performer with Vocal Productions NYC. Mindy has been an instructor for the Barn RATS summer theater program at Mud Creek Theater for the past seven years. The last several years Mindy has also been a featured soloist with the White River Wind Symphony. Mindy's most recent credits include Purcell's Dido and Aeneas (Dido), Mozart's Don Giovanni (Zerlina), and Donizetti's Lucia di Lammermoor (Lucia). Just a few of her other favorite roles: Antonia in Les contes d'Hoffmann, Brigitta in Iolanta & Gianetta in L'elisir D'amore. Mindy loves her family and is obsessed with her adorable dog Katara. With God, all things are possible!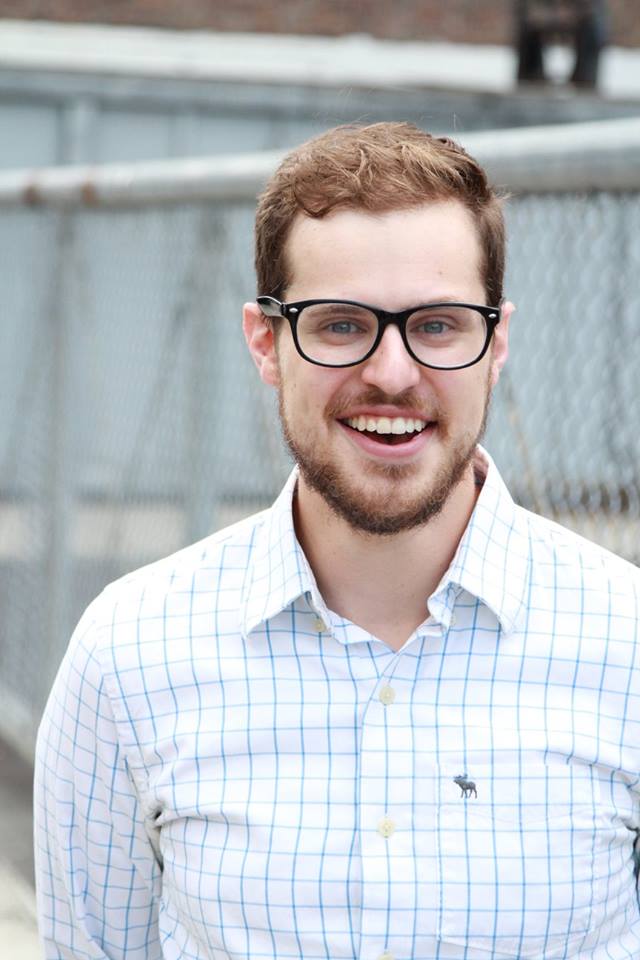 Brad Root (Owner/Instructor: 3rd-8th Grade Musical) moved back to Indiana from New York City in 2016. He received his BFA in Acting from Ball State University in 2013. After graduating he started working as an instructor for the summer theatre program at Mud Creek Theater, in between his time in New York. For the next eight summers, he and his wife Mindy continued to run and expanded that program.  His favorite recent acting credits include Jason Hall's Hitchcock inspired thriller Third Floor (Eleven), John Noel's newest play Be a Man (Brad), and the New York Film Academy movie The Letter (Josh).
Since moving back to Indiana, he appeared in Mud Creek Player's production of Picasso at the Lapin Agile (Picasso), and also originated the role of Fred in Jeremy Grimmer's play Adults through Fat Turtle Theatre Company.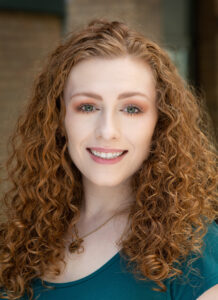 Darby Hayes (Private Voice Teacher) is a singer originally from Plainfield, Indiana. She received her Bachelor of Music in Vocal Performance from DePauw University in 2019 where she was also heavily involved in the theater department. Some of her roles there included Marta in Company, Sister Mary Lazarus in Sister Act, and Helen in Trojan Women. Aside from performing in shows, a Darby also acted as choreographer, dance captain, and makeup designer for various productions while also being president of the theater fraternity Alpha Psi Omega. After graduating Darby worked at the Catered Cabaret in Greenwood performing as a lead in several of their shows before moving to the northside and teaching voice and piano in Carmel. She also has a long history of performing in show choirs, choirs and is currently the Extracurricular Choral Assistant at Westfield High School. Darby is thrilled to be sharing her love of music and theater with the Roots' School of Theater.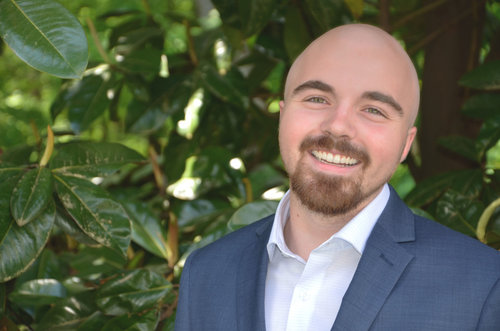 Max A. McCreary (Instructor: Young Actor's Lab, Summer Play) is a director, dramaturg, and playwright originally from Zionsville. After spending a year working in the Artistic department at Cleveland Play House, he has returned to the Indy area. He completed his BA at Emory University, where he received High Honors for his thesis play, Phantasmagoria. Since graduating, his plays have been performed across the US and Australia. As a director, Max is most interested in work that is highly theatrical and deeply intimate. He uses the rehearsal room as a laboratory to experiment with all forms of communication, and as a classroom to teach social-emotional learning. He specializes in the principals of scene work, ensemble building, and narrative speeches. Max loves collaborating with other playwrights and believes in the innate powers of compassion and curiosity. Recent directing credits include productions of [Title of Show] and Iphigenia and Other Daughters (Atlanta) as well as Sweat and Ken Ludwig's Sherwood: The Adventures of Robin Hood (Cleveland).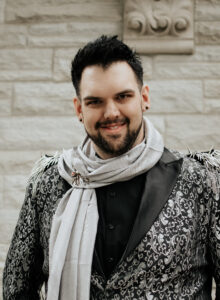 Patrick Houde (Scenographer & Technical Director) is new to the Indianapolis area. He recently moved to Indiana from Columbus, Ohio. Patrick is so excited to be part of the Indianapolis theater community. He lives in the Fountain Square area with his husband Mark and their fur babies. Theater has been a huge part of Patrick's life for many years. In Ohio he developed an expansive theater production resume, working with many schools, theaters, and production companies. He loves being able to paint the audience a visual picture with his talents in, costuming, set design and makeup. Some of the shows he's the proudest of are: Tarzan, Grease, Beauty and the Beast, Seussical the Musical, Mamma Mia, Shrek, and many more. In his spare time, he paints and enjoys cooking for his family.  Patrick is a lover of all things strange and scary too, and a proud member of Necropolis Underground Haunted Attraction team. He's so excited to be here at Roots' School of Theatre and can't wait for the adventures ahead!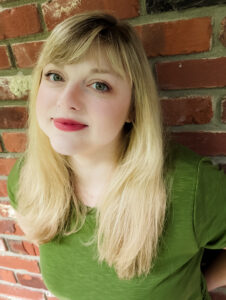 Elisabeth Speckman (Instructor: Fall & Spring Play, Fall & Spring Comedy Class, Playwriting Class) is a playwright, actor, and director from Indianapolis. She received her BA in Theatre and English-Creative Writing from Denison University and her MFA from Butler University. She has served as both a visiting instructor and adjunct at Butler in first-year studies, intro to creative writing, academic writing, media studies, and screenwriting, as well as teaching Acting II at IUPUI. Her acting training includes the Yale Summer Conservatory for Actors, Second City Training Center Chicago, and the Michael Chekhov School. She has appeared in numerous productions in the Indianapolis area with Booth Tarkington Civic Theatre, IndyFringe, Bard Fest, Carmel Community Players, Spotlight Players, and Amalgamated Stage Productions, and won the 2015 Best Major Supporting Actress Award from the Encore Association. She has taught and directed theatre for over ten years, working with The Artists Studio, Fishers UMC, and CYT Indy, where she most recently directed Aladdin, Jr. and The Lion King, Jr. As a playwright, her work has been produced throughout the United States and internationally, and her play Holmes Jr. High was commissioned and had its premiere here at Roots' in Spring 2022. She was a finalist for both the 2021 and 2022 Henley Rose Award for Women Playwrights; other honors include attending the Kennedy Center Summer Playwriting Intensive and serving as a reader on the national committee for the Bay Area Playwrights Festival. Her proudest accomplishment, however, is being a mother to her two sons alongside her husband, Chris.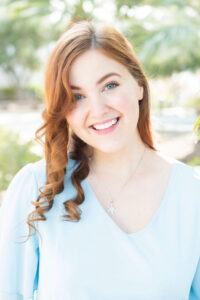 Casey Greenwood (Instructor: Fall & Spring Play, Fall & Spring Comedy Class, Broadway Camps) is a graduate of Brigham Young University in Provo, Utah, where she studied Theatre Arts (Directing emphasis) and World Dance. She has been performing for her entire life and has taught at schools, theatres, conferences, and private lessons across the country in topics including comedy improv, physical storytelling, singing, drama for children, musical theatre, and eating disorder awareness. She has recently been working as a featured teacher/artist at Mudita, a non-profit organization dedicated to providing arts education to citizens of Japan. Casey studied classical voice with Weber State University's Evelyn Harris, and has studied contemporary voice with Shenandoah University/Brigham Young University's Emily Castleton Warner since 2016. Some of her favorite moments of her career have been performing at the Walt Disney World Resort, with the Utah Festival Opera company, on a folk dance team at BYU, and originating the role of Irma Leopold in the world premiere of Daniel Zaitchik's Picnic at Hanging Rock: The Musical at Weber State University. When not teaching or singing, Casey can usually be found dressing up like a Disney Princess, playing her Nintendo Switch, or practicing Irish dance. Casey has a passion for world cultures and dreams of traveling. Fun fact: to make Casey REALLY happy, talk to her in Japanese or Korean!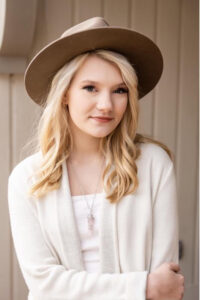 Natalie Marchal (Student Director and Choreographer) is a student at Mt. Vernon High School who is heavily active in the arts. She has been performing since 2011 in various Choir concerts and recitals. As of now, she is currently involved with The Mt. Vernon Chamber Choir and the Mt. Vernon Theatre department. Her most recent roles and performances being Anya/Anastasia in MV Theatre's production of Anastasia and Mary Poppins in MV Theatre's production of Mary Poppins Other past performances include; Princess Fiona in Shrek the Musical, Rosalyn Dexter in Singin' in The Rain, Cara in Go Be Joan, Grace Farrell in Annie JR, and Nala in Lion King JR. Natalie has been involved with Roots since their 2020 Summer musical Lion King KIDS where she helped out as a counselor, assistant director, and choreographer. Since then, she has dedicated much of her time to help out with various shows including Legally Blonde JR, The Little Mermaid JR, and Frozen KIDS. Along with becoming a student of Brad Thompsons in vocal lessons. Natalie is incredibly grateful to be a part of the Roots School of Theatre staff.