Roots' School of Theatre is excited to announce our first summer musical production! This will be a longer version than the one we do for the camps. EACH ACTOR ENROLLED IN THIS SHOW IS GUARANTEED A PART WITH LINES AND/OR SOLOS. Information about the auditions, and all materials will be sent to the actors by a week before the first session. Read below for more details about how to enroll in this production.
The Addams Family Musical

Music and Lyrics: Andrew Lippa; Book: Rick Elise, and Marshall Brickman
Wednesday Addams, the ultimate princess of darkness, has grown up and fallen in love with a sweet, smart young man from a respectable family– a man her parents have never met. And if that wasn't upsetting enough, Wednesday confides in her father and begs him not to tell her mother. Now, Gomez Addams must do something he's never done before– keep a secret from his beloved wife, Morticia. Everything will change for the whole family on the fateful night they host a dinner for Wednesday's "normal" boyfriend and his parents.
Production Details:
REHEARSAL DAYS: Tuesdays, Wednesdays, Thursdays
TIME: 5:00 – 7:00
GRADES: 6 – 12
20 SESSIONS:

June: 13, 14, 15, 20, 21, 22, 27, 28, 29
July: 11, 12, 13, 18, 19, 20, 24 (MONDAY), 25, 26
TECHNICAL REHEARSAL: Saturday, July 22 (2:00 PM – 4:00 PM)
DRESS REHEARSAL: Thursday, July 27 (5:00 – 7:00 PM)

2 PERFORMANCE DAYS:

Saturday July 29 (2:30PM, 6:30 PM)
Sunday July 30 (2:30 PM)

TOTAL PRICE: $580.00 (Figure Includes Registration Fee Below)

TUITION: 2 Total Monthly Tuition Payments of $270.00

(June's Tuition is already included with your registration fee)
(20 Sessions $27/each)

REGISTRATION FEE $310.00

Materials/Administration: $40.00 (NON-REFUNDABLE)
Includes June's Tuition: $270.00 (NON-REFUNDABLE AFTER JUNE 13th)

MAX: 16 Actors
Sold Out!
Please send an email to rootsschooloftheatre@gmail.com to be put on our waiting list.
---
Director: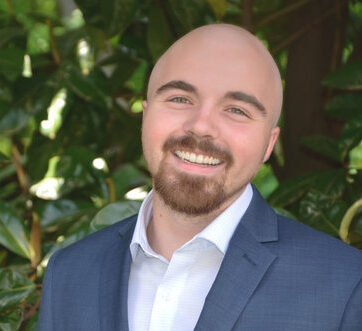 Max A. McCreary: is a director, dramaturg, and playwright originally from Zionsville. After spending a year working in the Artistic department at Cleveland Play House, he has returned to the Indy area. He completed his BA at Emory University, where he received High Honors for his thesis play, Phantasmagoria. Since graduating, his plays have been performed across the US and Australia. As a director, Max is most interested in work that is highly theatrical and deeply intimate. He uses the rehearsal room as a laboratory to experiment with all forms of communication, and as a classroom to teach social-emotional learning. He specializes in the principals of scene work, ensemble building, and narrative speeches. Max loves collaborating with other playwrights and believes in the innate powers of compassion and curiosity. Recent directing credits include productions of [Title of Show] and Iphigenia and Other Daughters (Atlanta) as well as Sweat and Ken Ludwig's Sherwood: The Adventures of Robin Hood (Cleveland).