Voice Lessons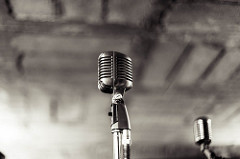 If your child is interested in improving their singing voice, our voice teachers (Mindy Root and Brad Thompson) have years of experience to offer.
Find more information about Mindy Root or Brad Thompson HERE
Email us at Rootsschooloftheatre@gmail.com if you are interested in lessons with Brad Thompson.
MINDY IS CURRENTLY FULL FOR THE SEMESTER!!!
Price: $25 Half Hour Session,
           $45 Hour Sessions
Current Half Hour Students Pay HERE
Current Hour Students Pay HERE
New Payment Policy for Private Lessons!:
Lessons can be paid either by check, cash, or online through our website:
https://rootsschooloftheatre.com/actorsedge/
.  All lessons need to be paid for in advance, and we would prefer a monthly payment rather than individual lesson payments, unless you are paying in cash. Any lesson cancelled in advance (usually by 12:00PM the day of) will not be charged for, the payment will just roll over to the next month or next lesson. If you need to pay for an individual lesson through our online portal just ask through email, and we will reply with a link for individual lesson payments. 
Audition Coaching/Acting Lessons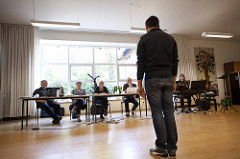 Having trouble standing out in auditions? Our acting instructor (Brad Root) can teach you some of the ins and outs of the casting process, and the most essential skill for any actor to know: How to audition. Students will learn how to find audition pieces that suit them well, and show off their individuality, while also acquiring basic audition etiquette.
Find more information about Brad Root HERE
Email us at Rootsschooloftheatre@gmail.com if you are interested
Price: $30 Per Session
Current Students May Pay HERE